It's Fran's turn to set the challenge over at the Daring Cardmakers this week and she's picked a brilliant theme – Nordic!
Taking inspiration from the photo above, we'd like you to create cards / projects with a Nordic Theme this week - think knitted jumpers, reindeer and lots of red and white!
Well I was very excited about this theme, I can tell you, and I knew straight away that I was going to use my lovely tree stamp from Crafty Individuals – I always stamp and emboss this image with white embossing powder and it just goes so well with a bit of kraft and red, ideal for this theme – especially as it also has a little reindeer.  I went through my stash and realised I didn't have quite the right paper, so a quick internet search and I found these on Etsy.  The shop is called Moo and Puppy, and they have lots of lovely digi papers as well as these: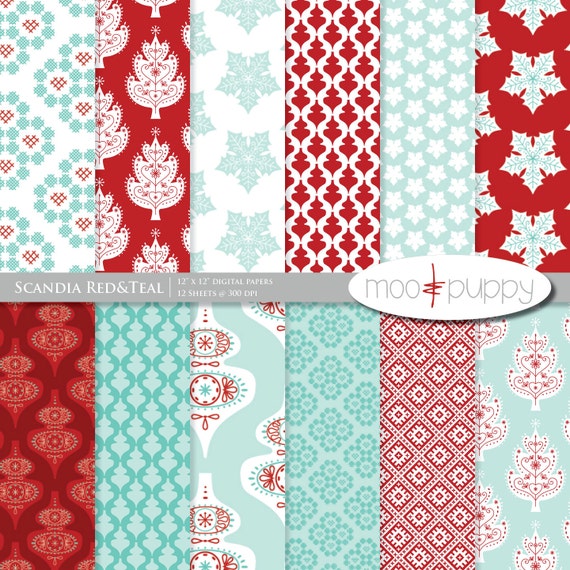 Aren't they gorgeous? 
And here's what I came up with.
I think the rest of the design team have enjoyed this theme as much as I have, because there are some outstanding cards on the blog – pop across and have a look, you're sure to be inspired!